NYSC News
NYSC 2022 Batch B registration begins May 30th
NYSC 2022 Batch B registration – We wish to inform Prospective Corps Members that the 2022 Batch B online registration has been scheduled to commenced on 30th May, 2022.
Prospective Corps Members will be able to start their Registration when the portal opens on the aforementioned date.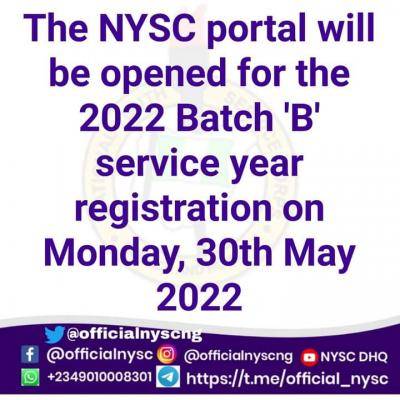 PCMs are therefore to take note and act accordingly.