BP Business Solutions Africa is currently recruiting suitably qualified candidates to fill the vacant job positions in their company. Interested candidates should kindly follow the job application guidelines below to apply successfully.
About for BP Business Solutions Africa
BP Business Solutions Africa – We are HR Business Partners providing Best Practice business solutions to our clients through Brilliant Performance and Burning Passion for what we do. We are NOT HR consultants.
We do NOT see ourselves as consultants. We prefer to see ourselves as your HR Business Partners working for you from outside your organization.
BP Business Solutions Vacancies Available Position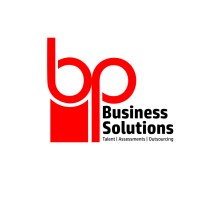 » JOIN THE JOBS IN NIGERIA TELEGRAM CHANNEL FOR FREE DAILY JOB ALERTS
We are recruiting to fill the position below:
Job Title: Telesales Executive
Location: Lagos Island, Lagos
Employment Type: Full-time
Job Summary
Up on generated leads and closing sales deals over the phone and via email communications.
Job holder shall be expected to maintain good customer relationship for customer retention.
Job Responsibilities
Responsible for ensuring the set sales target for the Telesales Department is achieved as specified.
Maintaining positive client relationships and driving new partners acquisitions on all available products
Ensuring structures and strategies are put in place to foster Sales.
Maintains knowledge of all current and upcoming products.
Carry out an effective scheduled follow-up on all sales leads
Contacts potential clients and customers to generate sales.
Handle grievances to preserve the company's reputation and channel them to the appropriate offices
Maintains knowledge of all current and upcoming products.
Staying updated on all arising real estate trends and best practices.
Effective record keeping of calls, sales leads and any other useful information
Serve as a sales support officer with the Digital Marketing team
Qualifications and Requirements
Candidates must have a Bachelor's Degree in any relevant field
Minimum of 2 years' experience in exact or a similar role
Real Estate sales/operations experience is a MUST
Excellent Sales & Marketing skills
Excellent verbal/written communication and presentation skills.
Intermediate proficiency in the use of Microsoft office suites.
Intermediate proficiency in data analysis
Compensation & Benefit
Salary: Negotiable
Commission on every sale
Job Title: IT Support Officer
Location: Island, Lagos
Employment Type: Full-time
Job Summary
The ideal candidates will be responsible for the Administration and, smooth running of computer systems, routers, switches, internet, and all IT assets ensuring users get maximum benefits from them and smooth operations.
Shall also be responsible for the website/ERPs management and evolvement.
» JOIN THE JOBS IN NIGERIA TELEGRAM CHANNEL FOR FREE DAILY JOB ALERTS
How to Apply for BP Business Solutions Africa
Interested and qualified candidates should send their CV to: [email protected] using the Job Title as the subject of the email.