BuffaloCrete Construct Limited Recruitment  – BuffaloCrete Construct Limited is seeking the services of both graduates and experienced job seekers to fill the vacant positions in their company.
Apply for ongoing BuffaloCrete Construct Limited Recruitment 2022. See the 4 job positions, descriptions, eligibility, and how to apply.
Buffalocrete Construct Limited is a concrete and steel product manufacturer. We are located in the Abijo area of the Lekki-Epe Expressway. As a brand, we are always looking for new ways to help our customers profitably. We are a fast-growing company with a strong team of professionals with a strong code of ethics.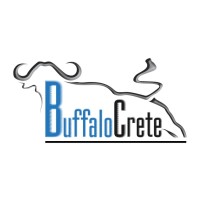 We are recruiting to fill the following positions below:
1.) Manager
Location: Lagos
Job Description
Organize operations in the hub
Attend to customer enquiries
Maintain profession relationships with customers
Stay up-to-date with products, their features and prices
Ensure availability of raw materials for production
Ensure availability of finished goods to meet demands
Ensure machines are up and running
Organize delivery of orders in a timely manner
Strategize and coordinate with Sales Agents to source new leads and grow market share
Maintain and update sales and customer records
Prepare sales reports
Ensure sales targets are met.
Educational Qualification
Bachelor's Degree in Business Administration or similar preferred
Experience Requirements:
Must have a minimum of 3 years of experience in a similar role
Previous experience in sales would be an advantage
Skills Required:
Customer service skills.
Excellent communication skills.
Business management skills.
Organizational and multitasking skills
Initiative
Problem solving skills.
Application Closing Date
31st July, 2022.
2.) Sales Agent
Location: Lagos
Job Description
Identify prospects, source new leads and grow market share
Create proposals that speak to the client's needs, concerns and objectives
Maintain and update knowledge on all company's products and services so as to provide a clear and accurate answer to clients' enquiries.
Ensure optimal utilization of all sales tools and resources
Use a variety of styles to persuade or negotiate appropriately
Collaborate with internal and service support teams to ensure the provision of superior service to clients.
Meet weekly, monthly and yearly sales targets
Strictly follow compliance policy and ensure all company and business unit policies, procedures and processes are followed.
Protect the organization's value by keeping information confidential
Ensure strict discipline with documenting accurate marketing reports.
Requirements
Interested candidates should possess a Bachelor's Degree qualification
Must have a minimum of 2 years of experience in a similar role
Impressive results in the sale of assigned products
Knowledge about concrete-based building products will be an added advantage.
Skills Required:
Communication skills (Written & verbal)
Presentation skills
Numerical skills
Networking skills
Interpersonal Skills
Organizational skills
Ability to work under pressure
Persuasive skills.
Remuneration
The role is commission based; however, there is a monthly stipend to support movement and communication.
Application Closing Date
30th June, 2022.
See Other Related Jobs:
3.) Welding Supervisor
Location: Lagos
Job Description
Communicate job expectations and performance requirements to welders
Serve as a liaison with designers, clients and other stakeholders to maximize efficiency, quality and customer satisfaction
Initiate, coordinate and enforce production, safety, and quality systems, policies, and procedures
Ensure that all welding meets the specified requirements.
Ensure that welded material and consumables meet specifications
Provide prompt and clear communications, provide training as needed and required, perform regular workplace audits
Assure a clean and safe working environment for all employees, emphasizing prevention of potential problems and hazardous conditions.
Monitor the use of materials and restock of materials at all times.
Assist in recruitment process when needed
Any other duties assigned by management.
Knowledge / Skills / Abilities / Requirements
OND qualification with a minimum of 5 years experience.
Excellent knowledge of Autocad
Organized and detail oriented
Leadership and ability to teach/mentor
Optimize welding productivity and performance
Knowledge of welder and welding safety standards.
Application Closing Date
31st July, 2022.
4.) Account Manager
Location: Lagos
Job Description
Prepares asset, liability, and capital account entries by compiling and analyzing account information.
Documents financial transactions by entering account information.
Recommends financial actions by analyzing accounting options.
Summarizes current financial status by collecting information; preparing balance sheet, profit and loss statement, cash flow reports and other reports.
Substantiates financial transactions by auditing documents.
Maintains accounting controls by preparing and recommending policies and procedures.
Guides accounting clerical staff by coordinating activities and answering questions.
Reconciles financial discrepancies by collecting and analyzing account information eg Bank statements, Creditors, Debtors accounts etc.
Secures financial information by completing data base backups.
Maintains financial security by following internal controls.
Carries out management accounting of the firm.
Prepares payments by verifying documentation, and requesting disbursements.
Answers accounting procedure questions by researching and interpreting accounting policy and regulations.
Complies with federal, state, and local financial legal requirements by studying existing and new legislation, enforcing adherence to requirements, and advising management on needed actions.
Prepare special financial reports by collecting, analyzing, and summarizing account information and trends.
Maintains customer confidence and protecting operations by keeping financial information confidential.
Handles Tax matters with the Authorities and their agents
Qualifications
Candidates should possess a Bachelor's Degree with a minimum of 3 years work experience.
Knowledge / Skills / Ability Requirements:
Good communication skills (verbal & written)
Customer service and Relationship-building skills
Teamworking skills
Organisational and time management skills
Attention to detail
Negotiation skills
Assertiveness
Flexibility / Tact / Discretion and diplomacy
Proactive, ability to use initiative
The ability to use standard software packages (eg Microsoft Office, Peachtree, Sage).
Ability to learn bespoke packages if required.
Our preferred candidate must reside within or around the Abijo – Lekki – Ajah axis.
Application Closing Date
30th June, 2022.