Cool Wazobia Info FM is seeking the services of qualified graduate to fill the vacant positions in their establishment.
Apply for the ongoing Cool Wazobia Info FM Recruitment 2022. See the 5 job positions, descriptions, eligibility, and how to apply.
Cool Wazobia Nigeria Info is a renowned broadcasting station that specializes in all activities relating to broadcasting.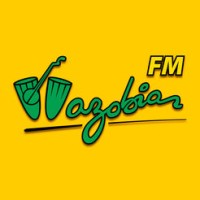 1.) Nurse
Location: Lagos
Job Description
Provide emergency / first aid treatment and follow up care for employees within the organization
Administer prescribed medications and treatment to employees
Maintain a clean, safe and comfortable sickbay/clinic area
Document all employee injury and illness and keep this information confidential
Improve the health of employees through routine health checks
Develop strategies to ensure safety standards are met and identify any potential safety hazards in the workplace
Carry out clinic administrative duties as well as taking inventory of supplies needed for the company's clinic.
Application Closing Date
Not Specified.
See Other Related Jobs:
2.) Account Officer
Location: Lagos
Responsibilities
Manage bank reconciliation
Manage Cash reconciliation
Process Orion postings such CCV, BPV, JV, CRV, BJV, BRV
Manage Cash & bank confirmation
Process Petty cash report
Process Petty cash reimbursement
Payment & cheque upload on Zenith Internet Banking
Payment & cheque verification with the Finance Manager
Payment & cheque approval with the CEO
VAT & WHT processing & filling at tax offices
Processing of PAYE & other statutory tax obligations
Account Files management.
Requirements
Candidates should possess an HND / Bachelor's Degree with relevant work experience.
Application Closing Date
22nd June, 2022.
Method of Application
Interested and qualified candidates should forward their CV to: [email protected] with Job Title as the subject of the mail.
3.) Marketer
Location: Abuja (FCT)
Job Description
Come up with program proposals.
Identify and explore partnership opportunities to the fullest.
Understand the various segments of programs and elements on the stations.
Match the segmented programs with possible sponsors.
Propose elements to existing clients.
Must be able to service existing clients: treat queries and respond to requests on time.
Identify benefits of sponsoring a program for "prospective" client.
Agencies and advertisers relationship management.
Give a comprehensive report/ feedback from client to Management.
Requirement
Possess a Bachelor's Degree / HND in relevant fields.
Application Closing Date
Not Specified.
How to Apply
Interested and qualified candidates should send their CV to: [email protected] using "Marketer-Abuja" as the subject of the mail.
4.) Accountant
Location: Abuja
Job Description
Petty cash request, disbursement, reimburstment
Assist in preparation of monthly payroll by supplying necessary information to HR dept.
Liaise with third parties to ensure prompt settlement of liabilities such as PAYE, VAT, utility bills etc.
Support accounts payable and accounts receivable team for month end account closure as appropriate.
Communicate with the Line Manager with regards to the sales analysis, sales/customer structure management/creation, Suggest ideas for improvements.
Issue monthly statement of accounts/invoices and do follow-ups for collections.
Daily posting of various journal entries and receipts in Orion. Match payment against invoices/ manual receipts accurately.
Submit daily reports for sales, collections, and bank deposits and petty cash balance; weekly reconciliations and compilation, summary, aging of receivables/ guaranteed jobs, and monthly sales analysis to the Head Office.
Audit end-day transactions of sales collections and determine cash and stock variances.
Receive and deposit cash/cheques collections.
Collaborate effectively with the Sales/Client service Department and Control Reconcile customers' accounts and resolve issues for any discrepancies.
Follow up on general issues of finance in Abuja station such as: sales commission, certificate of transmission, invoice, salary deduction or unpaid salary and approved bank payment.
Qualifications
Candidates should possess an HND, Bachelor's or Master's Degree qualification.
Application Closing Date
30th June, 2022.
Method of Application
Interested and qualified candidates should forward their CV to: [email protected] with Job Title as the subject of the email.
5.) Marketing Executive
Location: Rivers
Responsibilities
As a marketing/sales officer, you are to monitor market trends, create advertising campaigns, develop marketing strategies with the Sales Manager to ensure the company's weekly and monthly sales projection are met.
Manage and develop marketing campaigns.
Research and analysing data to identify and define audiences.
Conduct promotional activities.
Organize and distribute financial and statistical information.
Oversee campaigns on social media.
Evaluate the effectiveness of campaigns.
Report on trends and statistics across all digital media platforms.
Contribute to the implementation of marketing strategies
Support the CMO in overseeing the department's awareness.
Attend networking/business seminars to raise brand awareness.
Ensure the company's Weekly and Monthly sales projections are met.
» JOIN THE JOBS IN NIGERIA TELEGRAM CHANNEL FOR FREE DAILY JOB ALERTS
Requirements
Bachelor's Degree in Marketing, or related field.
Must reside in Port-Harcourt
Minimum of 3 years experience in marketing.
Excellent interpersonal skills.
Solid knowledge of market research techniques.
Thorough knowledge of social media and web analytics.
Solid understanding of research techniques.
Application Closing Date
30th June, 2022.
Method of Application
Interested and qualified candidates should forward their CV to: [email protected] using the Job Title as the subject of the mail