FCE Obudu – This is to notify all candidates that The cut-off point for the admission of interested candidates into the degree programme of the College in affiliation with the University of Calabar has been reduced from 160 to 130 in line with the parent institution.
Candidates who had not originally chosen F.C.E. Obudu Degree Programme as their First Choice Institution and are interested should apply to JAMB for a change of institution.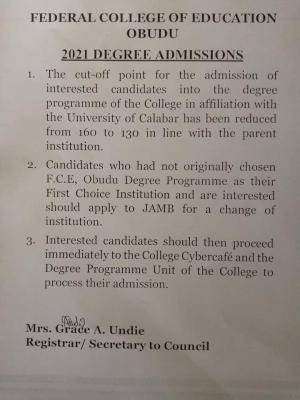 Interested candidates should then proceed immediately to the College Cybercafé and the Degree Programme Unit of the College to process their admission.