Lagos State bans bullying and flogging in schools- The Lagos State Government has threatened to sanction public schools in the state who are caught practicing any form of corporal punishment on students.
The State Commissioner for Education, Mrs. Folashade Adefisayo, represented by Mrs. Adumasi Bosede, a Director in the Ministry, made the disclosure at the scientific conference of the Association of Resident Doctors (ARD), Federal Neuro-psychiatric Hospital, Yaba in Lagos State on Wednesday, May 25, with the theme; "Corporal Punishment in the Modern African Setting".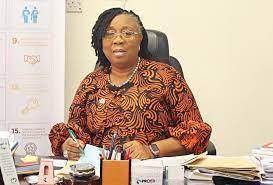 Mrs. Adefisayo condemned the prevalence of corporal punishment in schools and homes, where the effects in most cases always result in negative outcomes. she explained that schools in the state have been prohibited from bullying or flogging students as punishment for a wrong done, adding that they should rather adopt other alternative ways to discipline and correct children.