National Ear Care center Kaduna  – This is to inform prospective students that there has been a Change in Date of Entrance Examination for 2022/2023 Admission of School of Post-Basic ORL Nursing.
The Entrance Examination which is earlier scheduled to hold on 26th June, has now been rescheduled to hold on 25th June, 2022.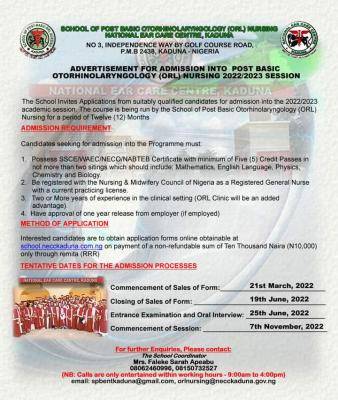 Candidates are advised to take note of this notice and act accordingly.