Synapse Services Limited Recruitment – Synapse Services Limited is seeking the services of graduate Interns and experienced job seekers to fill the vacant positions in their company.
Apply for the ongoing Synapse Services Limited Recruitment 2022. See the 4 job positions, descriptions, eligibility, and how to apply.
Synapse Services is a Centre for Psychological Medicine that is committed to providing a full range of mental health and substance misuse services in a caring, patient-centered environment. We are located in the heart of Nigeria – Abuja, with branches in Lagos, and Anambra state. We provide first-class psychological and psychiatric care, with a range of therapeutic programs suited to individual needs.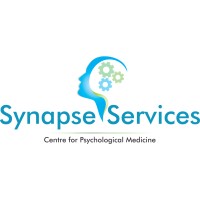 We are recruiting to fill the following positions below:
2.) Treasury and Administrative Officer
Locations: Abuja and Lagos
Requirements
Minimum of HND / B.Sc. in Accounting
1- 2 years of working experience
Must have completed NYSC.
Working Knowledge of EMR is an advantage
Good Reporting Skills
Strong communication skills.
Excellent relationship management
Proactive problem-solving approach.
Stress tolerance.
High level of professionalism.
Ability to maintain strict confidentiality.
Must have excellent interpersonal skill
Salary
N50,000 – N60,000 monthly.
Application Closing Date
18th August, 2022.
Method of Application
Interested and qualified candidates should submit their Applications and CV to: jobs@synapseservices.org using the Job Title – location as the subject of the email. e.g "Treasury and Administrative Officer – Lagos"
Note: Failure to abide by the above information would lead to automatic disqualification.
3.) Psychiatric Nurse
Location: Abuja
Requirements
Candidates should possess a Bachelor's Degree
Must be a Registered Psychiatric Nurse
Must have 1 – 3 years of work experience as a psychiatric nurse
Must be medically and physically fit.
Skills / Competencies:
Provide mental health care treatment for patients
Best practice documentation for patients treatment plan
Manage confidential information with the utmost respect for the patient
Work with a team of Multi-Disciplinary experts to provide care for patients
Exercise independent judgment in medical emergencies
Demonstrate tact, diplomacy, patience, and compassion
Establish and maintain working relationships with co-workers, other agencies, and organizations
Comply with nursing policies, protocols, and program regulations.
Application Closing Date
25th July, 2022.
Method of Application
Interested and qualified candidates should send their CV and Cover Letter to: jobs@synapseservices.org using "NURSE – Abuja" as the subject of the email.
See Other Related Jobs:
3.) Business Development Officer (Lagos)
Responsibilities
Prospect for new clients by networking, cold calling, advertising or other means of generating interest from potential clients and ultimately convert them into clients;
Dedicate a significant portion of work schedule going to various hospitals, ministries and institutions, dropping leaflets/proposals, and meeting with relevant personnel;
Assist in developing and maintaining psychiatrist, psychologist and other allied mental healthcare professional relations, both inside and outside the hospital and amongst sector actors;
Communicate, liaise regularly and build constructive referral relationships with all key stakeholders internally and externally: Consultants, Medical Practitioners, the corporate business development team, other healthcare professionals, and private health insurers as required;
Identify innovative tactics, corresponding business plans and sustainable; operations to drive revenue and volume growth while meeting the market's needs;
Develop and implement community workshops and seminars, with a bid to grow business;
Conduct marketing research and analyse activities to ensure that the hospital is competitive in the marketplace, on a local and national rating.
Client Retention:
Assist in managing existing clients and ensure they stay satisfied and positive;
Provide support that will continually improve the existing relationship;
Make recommendations to Management on services that meet, predict and mirrors current clients' future needs;
Ensure the continuous refinement of the service rendered by the Facility;
Works extensively with the hospital's leadership team, medical staff and across various clinical departments to ensure growth opportunities are identified, patient engagement is maximized, and obstacles to success are addressed and resolved
Increase Synapse Bed Occupancy;
Develop short and long-range management and organization plans to define responsibilities and business activities consistent with hospital goals and objectives;
Ensure monthly that objectives listed in the marketing plan are accomplished; progress levels against objectives are measured and adjustments made;
Take a lead role in proposal writing, regularly prepare, review and submit commercial bids and proposals;
Market Synapse's Services – Trainings (Stress Management, Counseling), Workshops, Rehabilitation, and Sale of Psychological service related products (Urine Drug Testing, Stress Management Trainings, Workshops et cetera) to Universities, tertiary institutions, hospitals, ministries, government and private institutions;
Prepare and make bi monthly presentations to prospective clients and network to increase Synapse' visibility.
Requirements and Experience
Bachelor's Degree holder.
Have a minimum of 2 years of experience as a Business Development Officer.
Must be a goal getter
Effectively work with Microsoft Office applications, including Word, Excel, and PowerPoint.
Interested Candidates, with relevant IT and social media experience are encouraged to apply.
Application Closing Date
11th August, 2022.
Method of Application
Interested and qualified candidates should send their CV and Cover Letter to: jobs@synapseservices.org using the Job Title and Job Location as the subject of the mail.
4.) Medical Officer
Location: Anambra
Responsibilities
Contributing clinical expertise to patient care and providing guidance to other physicians.
Ensuring the highest standards in patient care is maintained.
Verifying complex diagnoses and facilitating treatment plans.
Hiring, supervising, and mentoring healthcare professionals and collaborating with consultants.
To update clinical notes on all patients according to best practices for record-keeping
Administrative:
Managing allocated budgets and identifying areas of improvement in inpatient care.
Keeping informed on advancements in the field and contributing to medical research programs.
Ensuring compliance with healthcare regulations and safety standards.
Reporting to senior management, as well as liaising between administrative and medical staff.
Ensuring consistent and accurate medical record-keeping practices.
Performing administrative duties and risk management.
Requirements
Bachelor's Degree in Medicine
A minimum of 2 years of experience
Advanced knowledge of medical research methodology and ethics
Extensive knowledge of medical record-keeping practices
Advanced ability to ensure the highest standards in patient care and compliance with healthcare regulations
Ability to keep abreast of advancements in the field of specialization
Excellent interpersonal, communication, and leadership skills.
Application Closing Date
25th July, 2022.
How to Apply
Interested and qualified candidates should send their CV to: jobs@synapseservices.org using the Job Title and Location as the subject of the email.